MOVING TOWARD
A BRIGHTER
TOMORROW.
Our research programs promote economic development through collaboration with our industry partners, provide valuable hands-on experiences for our students, and facilitate engagement with government labs and agencies. Every year, our faculty members bring in millions of research dollars to advance our nation's technological capabilities in a variety of sectors. These efforts help maintain UConn's status as one of the top public research institutions in the country.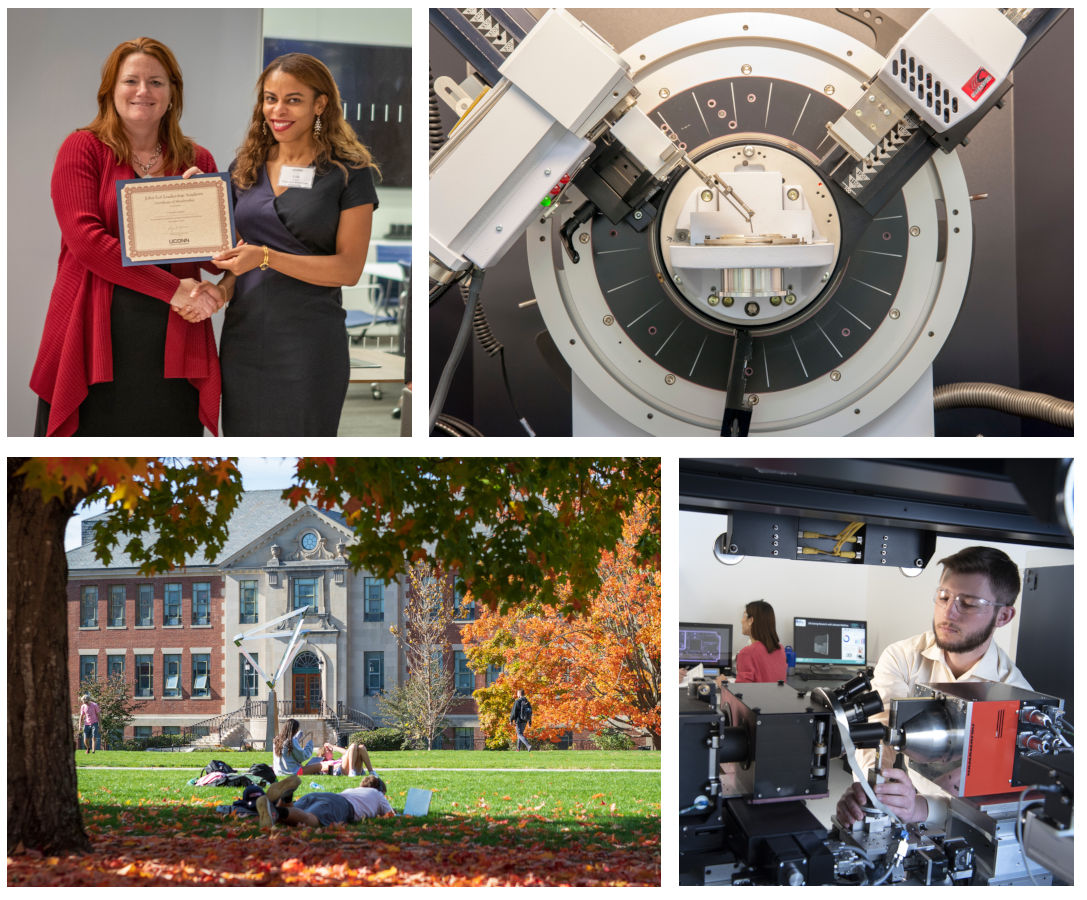 FUELING THE ECONOMY
The College of Engineering is dedicated to excellence in education, research, and professional service. Its mission is to be the primary source of engineering leadership and talent in the state and internationally, to ensure that Connecticut sustains its position as a leading high technology state.
$75M
Total research expenditures in Fiscal Year 2023
$800K
Scholarship funds awarded to over 255 undergraduate students.
65%
The percentage of our graduates staying in Connecticut, with a total of 85 percent staying in the Northeast.
200
Companies actively collaborating with UConn Engineering in the past five years.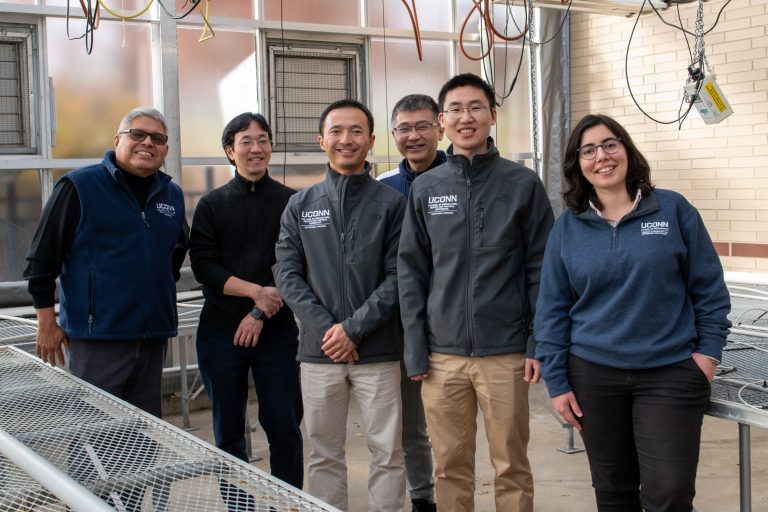 Researchers from the College of Agriculture, Health and Natural Resources and the College of Engineering have received an NSF Grant to develop a sustainable, organic method for producing an essential amino acid for poultry feed