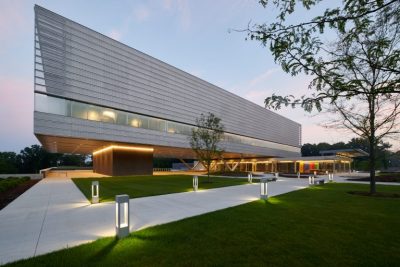 A central mission of the College of Engineering is to collaborate with industry partners through education, research and technology infusion, which contributes directly to economic development within the state and nation. Companies can engage with UConn Engineering in many ways. Our career fairs and recruiting events connect companies with our talented students. Senior design projects engage teams of senior engineering students to work on projects of industrial significance and offer an effective means both to access help on real-world engineering challenges but also to connect to potential employees. Research collaborations with our faculty allow companies to explore emerging technologies that are vitally important to global competitiveness in virtually every commercial sector and provide them access to our faculty's expertise and UConn's world-class facilities.
For more information on how your company can engage with the College of Engineering, please contact Kylene Perras, Assistant Dean, Administrative Operations & Strategic Initiatives.
Recruitment
As the largest engineering school in the state of Connecticut, our institution interfaces with many different engineering employers in the state and the region, and encourages employers to take part in different engagement opportunities, such as Senior Design, UConn's Career Fairs, and events offered through UConn's Center for Career Development.
For more information about opportunities for employers to engage with our students, please contact our Engineering Career Consultant, Wiley Dawson at 860-486-3013.