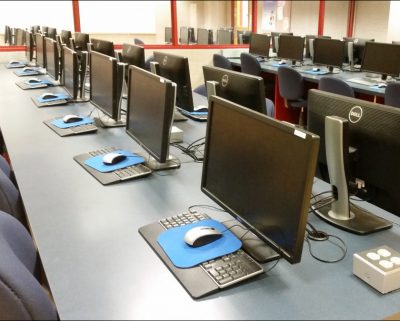 Engineering Technical Services oversees all technical operations in the College of Engineering. These include providing IT, manufacturing, electronics support, and coordinating facilities management of eight buildings. We are strongly invested in your success so please call our help desk with any technical questions or concerns you have.
Information Technology - We manage over 600 computers for our 12 engineering programs available in physical labs and via online access.
Buildings - ETS assists in the management of all College of Engineering buildings on the Storrs campus.
Labs & Meeting Spaces - ETS supports many computer labs, conference rooms, and virtual meeting spaces.
Shops - The school's machine and electronics shops provide manufacturing services for faculty and students' research projects.
Vehicles - ETS manages three school vehicles for business operations.